UMBRA GRASSY SOAP DISH WHITE
Code:

020905-660

Weight:
Umbra Grassy Soap Dish Container for Bathroom - White Oval Molded Rubber Soap Bar Holder For Bath Sink - Grassy Surface Allows Water to Drain So Bar Soaps Dry Faster and Last Longer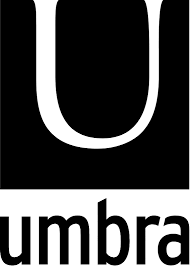 Quick Buy
Just 2 fields to fill in
Detailed description
Bars of soap often aren't used the whole way through, many times they're left sitting in pools of water and disintegrating – make the most of your soap, and keep it clean and dry with the help of Umbra's GRASSY Soap Dish. Introducing GRASSY Soap Dish by Umbra. GRASSY Soap Dish is a functional dish, uniquely designed to replicate a patch of grass. Constructed with a malleable, matte white molded rubber base, and flexible, smooth bristles, GRASSY's shape allows for your soap bar to be perfectly nestled in its center. The dish holds your soap, and lets it quickly air dry, avoiding decay from sitting in water. Functional Designed by Thea Yuzyk, GRASSY Soap Dish measures 5.5 x 3.5 x 1.25 inches (14 x 8.9 x 3.2 cm), and is extremely lightweight and movable. The product emulates efficiency, by decreasing wasted soap and preventing slippage on wet surfaces. Order the GRASSY Soap Dish today for a convenient, practical place to store your bar of soap!
Reviews