UMBRA PRISMA Стенно огледало, мед
Discount:
€38.19 (30.00%)
Code:

358776-880

Weight:
Огледало PRISMA
Размери - 56.5 x 42.5 x 8.3см.
Материали - метал / огледало
Цвят - мед
Дизайн - Sung Wook Park
Огледало със структурен дизайн, който дава лекота и стил във всеки един интериор.
Може да бъде закачено хоризонтално или вертикално.
Металната рамка може да бъде използвана и като органайзер за бижута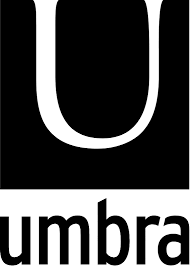 Quick Buy
Just 2 fields to fill in
We will contact you to finalize the order
Detailed description
Огледало със структурен дизайн, който дава лекота и стил във всеки един интериор.
Може да бъде закачено хоризонтално или вертикално.
Металната рамка може да бъде използвана и като органайзер за бижута.
Reviews