UMBRA FLEX SURE-LOCK SHELF WHITE
Code:

1013862-660

Weight:
Clearing up counter or shower space, Umbra Flex Sure-Lock Shelf is a modern bathroom shelf that can be used for all types of storage. Utilizing sure-lock technology which works on smooth, flat surfaces including, tile, glass, mirrored or melamine, this versatile bath shelf creates a vacuum seal grip to your chosen smooth surface for a durable hold that won't budge. With space for bottles or bars of soap, this modern bathroom shelf also has two holes for easy razor storage while its sure-lock grips also double as hooks for loofahs or face towels. Rust-proof and with integrated drainage holes, Flex Sure-Lock Shelf is designed to provide elevated clutter-free storage that lasts. Both damage and tool-free, installation is painless.
Place an order for €35.28 + Buy or other a product from our Promo Selection to get free shipping.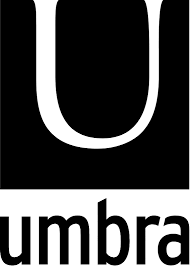 Quick Buy
Just 2 fields to fill in
Detailed description
SIMPLE & MODERN DESIGN: Flex Sure-Lock Shelf features a modern and simplistic design, that easily fits in with any bathroom space
Reviews