UMBRA ARLING MAG RACK AGE WAL
Code:

1013710-746

Weight:
Organize your magazine collection, while adding a warm, decorative touch to your space. A versatile and modern storage solution to place by your sofa, desk or console, Arling keeps your favorite, magazines, books, records or catalogs close by. Crafted of natural bentwood, this freestanding magazine rack complements a variety of palettes while showcasing your magazines and records with its open V-shape design. Measures 16.25 (41.2 cm) x 15.7 (39.8 cm) x 4.5 (11.4 cm) inches.
Place an order for €35.28 + Buy or other a product from our Promo Selection to get free shipping.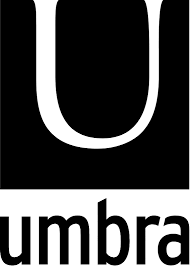 Quick Buy
Just 2 fields to fill in
Detailed description
MODERN MAGAZINE RACK: This magazine rack has a modern, streamlined silhouette that is easy to place by your sofa, console or desk to provide both function and style
Reviews