UMBRA NESTA PLANTER WHT SPEC
Code:

1009251-748

Weight:
Umbra Nesta Planter, Planter/Plant Hanger for Livingroom, Dining room, White Speckle Finish, Great Planter for Succulent Plants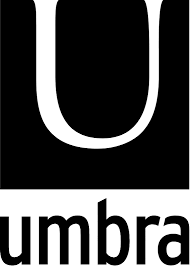 Quick Buy
Just 2 fields to fill in
Detailed description
As the seasons turn colder, being able to have greenery inside the house is great for maintaining a connection to nature all through the winter. Our cheerful planter can help you achieve this. Introducing the Nesta Planter by Umbra. Accent your living space by bringing the outdoors in with the Nesta Planter. Its sculptural and minimal design is perfect for any modern living space. The white speckled ceramic pot can be rested inside the sculptural base at different angles to help you better show off the plants inside. If you prefer hanging plants you can easily transform Nesta into a hanging planter, it comes with an attachment that converts it from freestanding to hanging, the rope is not included. Perfect for small space living Nesta measures 6 ¾ x 5 ½ x 7 ¾ inches and is suitable for plants with a diameter between 2-4 inches. Designed by Sung wook Park for Umbra, this thoughtful planter is bound to bring cheer to your space all year round. Order Nesta today for a better looking home tomorrow. About Umbra: A global product design company providing original, modern, casual, and functional design for the home.
Video
Reviews