UMBRA PHANTOM Поставки за снимки или мемо бележки, хром
Code:

1005427-158

Weight:
Клипсове за снимки или мемо бележки
Алтернатива на традиционните рамки за снимки.
Проектирани за лесна смяна на снимките, тези скоби (клипсове) ще добавят стил към всяка едно помещение.
Подходящи са за поставяне на снимки от различни размери, като подредбата им, би превърнала стената в едно арт произведение.
Комплектът съдържа - 6бр. клипсове с различна дълбочина.
Размери - 2.2 x 10.2см.
Захващането е с двойно лепяща лепенка 3М (включена)
Материал - метал
Цвят - хром
Дизайн - SUNG WOOK PARK
si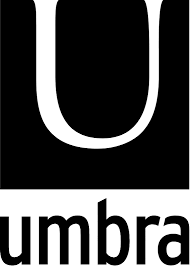 Detailed description
Framing your photos/memos can often hold you back from putting them up; size restrictions on frames, the commitment of putting nails in your wall, or restrictions in your living space may prevent you from creating the gallery wall you've been dreaming about. Say goodbye to this dilemma with this simple solution from Umbra. Introducing Phantom by Umbra. Phantom is a set of simple photo holders that have peel-and-stick backings and round clips that images can be slipped in and out of. These photos won't lay flat against the wall, they will pop out slightly and at various depths, creating a more engaging viewing experience when looking at your photos. Details: Phantom comes in chrome and matte brass and measures ¾ x 4 inches (2.2 x 10.2 cm). Make displaying your photos easy with this fun alternative to hanging photos in frames. About Umbra: A global product design company providing original, modern, casual, and functional design for the home.
Reviews