UMBRA DRINKING BUDDY OPNR 1/12 ASST
Code:

1006027-158

Weight:
Umbra Drinking Buddy Metal with Chrome-Plated or Brass-Plated Finish Bottle Opener - Solid Durable and Sturdy Beer Openers - Easy to Use and Store - Measures 4 by 2 by 1-inch - Great Gift For Any Occasion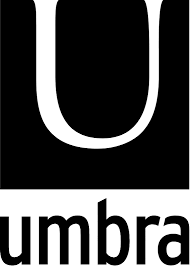 Quick Buy
Just 2 fields to fill in
Detailed description
An extremely amusing and helpful guest to have at any dinner party! Introducing Drinking BUDDY Bottle Opener by Umbra: Drinking BUDDY Bottle opener is a fun, practical product to have in your kitchen. Available in your choice of shiny brass or chrome, BUDDY is attractive and simple in appearance. This charming kitchen and bar accessory makes people smile, sparks conversation, and can even serve as decor when not in use. Durable: Measuring 4 x 2 x 1 inches (11 x 5 x 3 cm), BUDDY occupies little surface area. The product is made of sturdy cast metal, and easily opens bottles with its strong mouth, resistant to any bending or breakage. BUDDY Opener is part of the Drinking BUDDY collection, including a bottle stopper and corkscrew. Order the Drinking BUDDY Bottle Opener today and let BUDDY take some of the stress out of your next event! About Umbra: A global product design company providing original, modern, casual, and functional design for the home.
Video
Reviews