UMBRA SWOOP Комплект 3бр. закачалки за врата
Code:

1010761-410

Weight:
Комплект от 3 броя закачалка за над врата

Материал - метал / хром

Размери - 23 x 4 x 8,5 см.
28 x 6,5 x 8,5 см.
34,5 x 8,5 x 8,5см.
Разстоянието за захващане е 4см.
Дизайн - Umbra Studio
Окачен на вашата врата, SWOOP прави ефективно използване на пространството, създавайки лесен достъп до якета и аксесоари.
Закачалките от този комплект могат да се използват заедно или поотделно за организиране на вашите дрехи.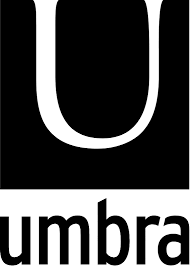 Quick Buy
Just 2 fields to fill in
Detailed description
Introducing SWOOP OTD HOOKS from Umbra Save and declutter space with these simple and unique over the door hooks. Hanging on your door, SWOOP makes efficient use of space, creating easy access to jackets and accessories. Its minimalist and durable design helps to de-clutter in a stylish way. This set of 3 storage hooks can be used together or separately to organize your items. Their versatile and modern design can be used in any space, and their various lengths are easy to accommodate for various belongings. For a sleek over the door storage solution order Swoop from Umbra today! About Umbra: A global product design company providing original, modern, casual and functional design for the home.
Reviews
За врата с фалц става ли?