UMBRA FLIP VALET Стенна Закачалка
Code:

1010188-660

Weight:
FLIP VALET може да бъде монтирана на стена, както и да бъде закачена без дупченe за вратата (приставката за врата идва в комплект).Тази компактна и интелигентна закачалка функционира, като обикновена закачалка, но посредством малките вдлъбнатини е идеална за закачалки за дрехи.
Размери - 5.4x12.4x3.2см.

Материал - MDF / метал
Цвят - бял / гланц
Дизайн - Umbra Studio 2018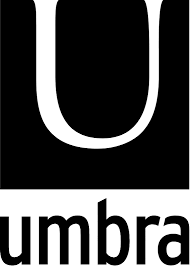 Quick Buy
Just 2 fields to fill in
Detailed description
Whether you're living in a big or small space, finding storage that helps your clothes stay organized and easy to access can be a challenge. With this compact, clever hook from Umbra, you'll be impressed by how much of a difference one tiny hook can make. Introducing FLIP Valet Hook by Umbra. FLIP Valet hangs either over your door or can be wall-mounted. It functions as a regular hook, but has notches in it that allow hangers to be hung on it with ease. With a 20 lb. capacity, it gives you the opportunity to plan and display outfits for the week or add additional clothing storage to your space, should you need it. Details & Measurements for FLIP Valet Overall: 2 x 11½ x 3½ inches (5.4 x 29.5 x 8.9 cm) Wood piece: 2 x 5 x 1¼ inches (5.4 x 12.4 x 3.2 cm) Bracket height: 8 inches (20.2 cm) FLIP comes in white with a flip-down nickel hook. Make organizing your clothes and planning outfits a little easier by ordering space-saving, storage-gaining hook today! About Umbra:A global product design company providing original, modern, casual, and functional design for the home.
Reviews